Shasta Sage Wellness is a group of health conscious individuals dedicated to creating products and services that help people take care of — and responsibility for — their own health.
Your Health is Your Responsibility
Like you, we've had our experiences with both allopathic and natural medicine, and we opt for the most non-invasive options first. Where our health is concerned, we realize that our body already has the capability for healing, we just need to give it the tools it needs to self regulate and self heal.
Allopathic options often create more damage than they're worth.
Our world is changing dramatically, and we're all being called to take more responsibility and better care of our health. The nutrients in our food supply is dwindling at the same time that corporate control is modifying natural foods for greater profits with no thought as to how that affects our bodies. Pollution from corporate run environmental nightmares from Fukushima to fracking are affecting our bodies, our world, our food supply.
Eating mainstream food creates havoc in our bodies. Taking mainstream medicines obliterates our gut flora. Even our water is being corporatized and sold to the highest bidder!
It is this realization that caused us to create Shasta Sage Wellness.
Why We Created Shasta Sage Wellness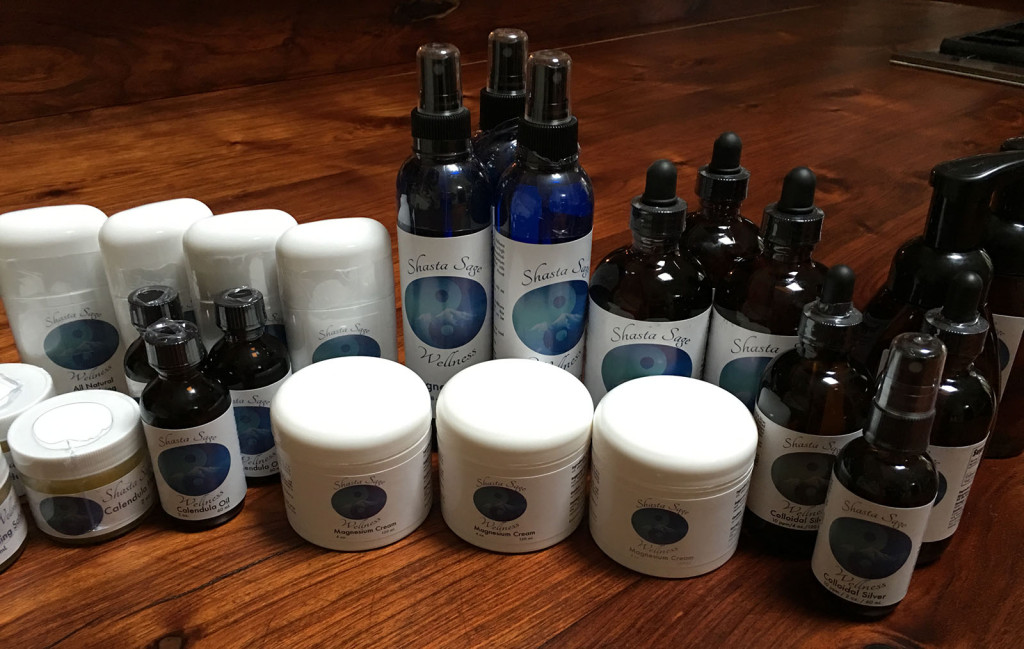 Living at the base of beautiful Mount Shasta, California in one of the few remaining pristine environments on earth, we are blessed with clean and magical water, clean air, and the space to create health supplements and beauty products that we use ourselves.
We started creating products to support our own health and the health of those we love, and we realized we were creating products that were better than some of the products for which people were paying exorbitant prices. We decided we could do it better, faster, with better attention, and even less expensively than some of the larger corporations doing the same thing.
This business is a labor of love with a passion for health and healing. We make and share remedies that have worked well for us, for our children, and for our friends and family.
We hope you find our products and service to be of the utmost quality and care.
About Mount Shasta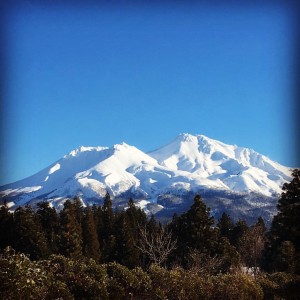 Mount Shasta is a mountain in the northernmost county of California. The mountain stands at 14,179 feet (4,322 meters) in elevation at the southern-most tip of the volcanic root of the entire Cascade Range.
When Joaquin Miller first viewed Mount Shasta in 1873 he wrote, "Lonely as God and white as a winter moon, Mount Shasta starts up sudden and solitary from the heart of the great black forests of Northern California."
Naturalist John Muir wrote, "When I caught sight of it . . . I was fifty miles away and afoot, alone and weary. Yet all my blood turned to wine, and I have not been weary since."
Known worldwide as a spiritual energy vortex, Mount Shasta attracts thousands of curious seekers from around the globe. What is a sacred mountain? It depends on what is sacred to you. Everyone's experience of the sacred mountain is different, dependent upon their individual needs. Whatever your beliefs, the energy of the mountain is inspiring and discernible.
Stay in touch with us!
Our newsletter contains health related news, coupons, and new product announcements. We mail about 3-4 times per month, and we protect your privacy.
[et_bloom_inline optin_id="optin_1″]